Arsenal fans have their say on manager Arsene Wenger's future
By BBC
Is one of football's longest relationships coming to an end?
Arsene Wenger has been in charge of Arsenal for 21 years but a disastrous week has perhaps left his future in more doubt than at any other time during his reign.
A seventh successive exit at the last-16 stage of the Champions League was painful enough, without the added humiliation of a 10-2 aggregate hammering by Bayern Munich.
The protests against Wenger have rumbled in the background for years but now seem to have an extra fervency.
Throughout all this, a new contract offer remains on the table, while the 67-year-old says the opinion of fans will influence his decision over whether to remain in charge.
So BBC Sport asked Arsenal fans for their views, and this is what they told us…
Wenger should stay, so he can achieve more
Wenger is consistently unfairly criticised because the media, and many fans, are used to and desire newness and change rather than stability. He has said something similar himself. Liverpool have never won the Premier League and Manchester United have dropped out of the Champions League but they have both had more than one new manager in Wenger's time and so are spared criticism. A top-four place is still achievable, as is a cup win, which is more than most clubs will achieve. Roger, Norwich
Disgusting behaviour towards a great and loyal manager. This man has made Arsenal an iconic club over the last 20 years and was never caught up in the ridiculous transfer markets of la-la land. Empty vessels make the most noise as seen in this week's protest – and if he goes they'll never see a greater manager at board and bench level. Denis Taylor, Falkirk
My hope is that he announces that he is parting ways with the club at the end of the season. That will make sure all the fans get behind him and give him the send-off he deserves
The reason I support Arsenal is Arsene Wenger – a man who understands that football is about entertainment and occasionally it is about art and beauty. It is not all about winning. I go to football to be entertained, maybe even moved. If I was only interested in the result I would stay at home and check the results online. I know many older fans like me who feel the same. I would like Wenger to stay forever but I feel, sadly, that he'll get fed up with all of this noise and take his genius and love of football elsewhere and English football will be so much the poorer. Liz Heade, Cambridge
Arsene Wenger has not only transformed Arsenal, but he has also played a significant role in the transformation of English football. Equally he has won a trophy every season, as I believe qualifying for Europe equates to a fourth trophy in the top flight. Arsenal need to decide who they are and what they want to be and get the right people to deliver their strategy. Wenger needs to prove he can reinvent the club but he has earned the right to say when he leaves. Chris McShane, Salisbury
OK, things have gone stale. We are not really improving and we no longer seem able to challenge for the top honours despite early-season promise. But the escalation of anger and the barrage of abuse against Wenger, especially from the club's younger supporters, is absolutely vile. They must never forget that people from my generation grew up and their passions for that club grew because of that one man. I do think he will go at the at end of the season, but it will be a sad day when he does and all our supporters need to treat him and what he has done for Arsenal with a little bit more respect and acknowledgement. Asser Ghozlan, Kent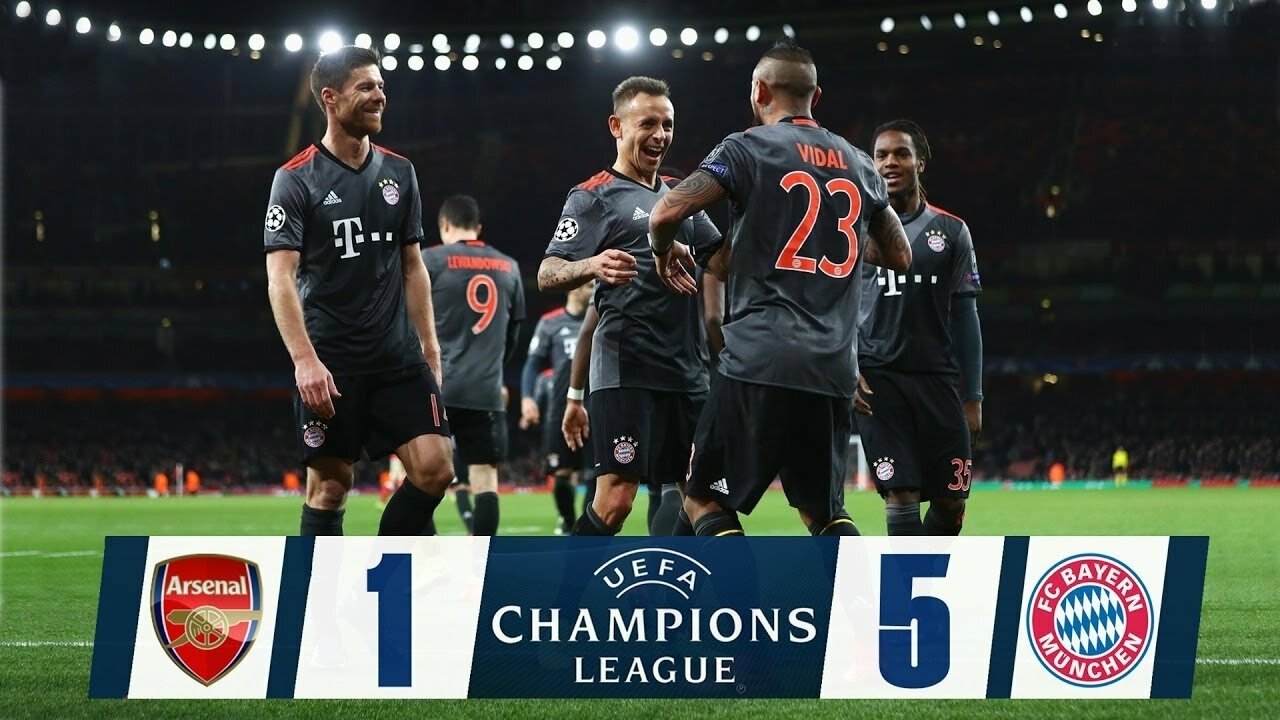 When I started supporting Arsenal at four years old, Wenger was already into his second season. The fact that the manager's name was Arsene and the club was Arsenal was, in my mind then, no coincidence. There are plenty of millennials out there who, like me, have known no Arsenal without Arsene. His philosophy has come to define Arsenal. When he goes, we will be forced to discover who we are without him. And, in football, it is infinitely harder to find an identity than it is a trophy. Dhev, London
Arsene Wenger has been a wonderful manager. He will go down in history as one of the greats in the history of this football club. But nobody goes on forever, and Arsene has overstayed his welcome. Sadly, he's now become the root of a lot of the issues at our club. Arsenal are having the same season yet again. There is only one way to break the cycle and it requires Wenger to realise that this is what the end looks like, because the board won't help him find that realisation. You either die a hero or live long enough to become the villain. And Wenger has now become the villain, who needs saving from himself. Rhys Hardstaff, Palmerston North, New Zealand
Wenger has to leave. There can be no room for sentimentality. Let's all not forget this is a man who has become a multi-millionaire through his endeavours for the club. In any other job if you were taking things backwards your job would be on the line. Huzefa Ishaki, Peterborough
Wine can take years to mature and be at its best, after which it starts to deteriorate and go bitter and needs throwing out. We're approaching, if not already at, this latter stage. Gerry Ryan, Hamilton, Bermuda
It has been evident for a while that Arsene Wenger cannot take this team to the next level, but he is convinced otherwise. The whole premise of the move to the Emirates was to compete in Europe but that is still a distant dream. What Arsenal fans want right now is a bit of clarity on the future. If Arsene intends to stay then he should sign the contract and that will make up the minds of a lot of players as well. Rohail, York
I am really concerned that his legacy will be tainted if he stays. I've been a supporter for over 46 years and seen plenty of good times, and my son – aged 23 – can't remember Arsenal not being involved in the Champions League, which is under threat this season. When Arsene came to Arsenal in 1996 he brought a revolution to English football. Unfortunately he hasn't moved with the times and there has been no improvement in performance over the last 10 years. Jonathan Stevens, Prudhoe
I was never in the 'Wenger out' camp until recently. But it's evident he's lost his touch. I believe Wenger is only part of the problem; the board have to take some responsibility – fourth is not a trophy. Chris Gilson, Colchester
I personally think that Wenger should have left the club since 2009. Doing the same thing over and over and over but expecting a different result is plain insanity. Jovita Nsoh, Houston, USA
I have wanted Arsene Wenger out for 10 years. The Bayern Munich result was embarrassing and it is just adding to the list. No club has a divine right to win trophies but with what we pay and the stature of the club we have a divine right to compete. Nick Bowler, Rochester
He needs to end the uncertainty
The uncertainty surrounding the club has split the fanbase and stalled the players' contract negotiations. My hope as an Arsenal fan is that he announces that he is parting ways with the club at the end of the season. That will make sure all the fans get behind him and give him the send-off he deserves. Alexius Mukanganyama, Johannesburg, South Africa
Wenger – stay or go? I can see the argument for both sides. On one hand it is frustrating not being able to compete for the title, with the annual February/March collapse and Champions League exit. Although the football we play is beautiful when we get it right, it can be embarrassingly bad when we get it wrong. But there is no certainty a new manager will improve the club. After thinking long and hard, I've decided I want Wenger to stay. We are still there or thereabouts in a very competitive league and we need to start buying more world-class players by spending some of the reported pile of cash in the bank. Jonathan Bulmer, Stockport