Sasini to invest over Ksh600 million to diversify farmers income
By Wangari Ndirangu
The Global demand for tea is project to grow in 2017 following  an increase  in demand for ready to drink tea, green tea and flavoured tea grow in the international market especially in Europe.
Kenya continues to be the leading exporter of Cut, Tear , Curl (CTC) black tea in the world market thus attracting more tea factories by both Kenya Tea Development Agency Limited (KTDA) and Private Investors.
Despite crop shortage as projected in the year 2017 due to global weather changes SASINI Limited Company plans to invest more than Sh600 million in the next three years  to promote production through a diversification strategy.
The company group chairman Naushad Meral  says although the company registering reduced profits in the 2016 financial year, the new investments and diversification strategy will help in recouping the profitability trend.
" the company recorded a net profit of Sh261.85 million compared to Sh1.1 billion registered last year and this  drop was triggered by profit arising from restructuring of non-performing assets contributing Sh422.7 million compared to Sh830.7 million previous year", the chairman said
Further , he noted that the  decrease was due to an increase in the tax charge for the year to Ksh 258.9 million compared to a credit of Ksh 61.9 million in 2015 financial year. "The increase in tax charge arises from de-recognition of a deferred tax asset in one of the subsidiary companies," Merali said.
However, the group turnover increased from Sh2.7 billion in 2015 to Sh3.5 billion for the year ended September 30, 2016. This also resulted in an increase in gross profit from Ksh733 million last year to Ksh974 million for the year ended September 30, 2016.
The company plans to extended new investments in the avocado export business, dairy and macadamia subsectors.
"In fact we experienced a tough business environment in 2016 and thus equally affected our profits downwards. However, we have high hope in the current financial year we will be able to register upwards progress especially due to the  investment we are undertaking," said Mr. Merali.
The company is establishing a Ksh530 million state of the art macadamia factory in a 20 acre farm located in Ndumberi farm next to its coffee mill in Kiambu County and an embryo production centre at Mweiga farm.
Merali explained that the company has set aside a seed capital of ksh50million to fast track an avocado export business pilot project that will culminate to establishing a multimillion modern factory in 2018.
"The board, in pursuit of strategic directives has continued to restructure its company operations by disposing non-performing assets to strengthen the balance sheet and profits from its new investments," said Merali.
He called upon coffee farmers to plant the macadamia crop saying in its diversification strategy, the company has broken ground for the construction of a macadamia nuts processing factory and the rationalization of the dairy herd, the embryo programme and the biogass plant are ongoing as planned.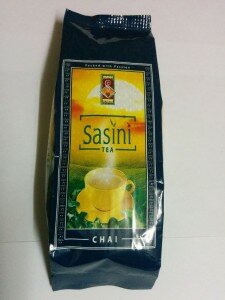 Merali who was addressing farmers during the 65th Annual General Meeting at Ndumberi farm said the construction of the new facility is expected to be completed by January 2018 and commissioned in February of the same year.
"We have embarked on inter-planting macadamia with coffee bushes at desirable spacing which will not compromise on coffee production. "We anticipate to generate a further Ksh300, 000 per ha from this venture within the coming six years when we shall be at optimal production of macadamia nuts, "he added.
Every year, from its established nurseries, Merali confirmed that the company will be producing at least 200,000 kilogrammes of macadamia seedlings to be sold to farmers at subsidized rates.
The company has over 25,000 seedlings ready for sale to farmers before the end of this month at Ksh300 per seedling which is below the current prices being offered by its competitors in the market.
But starting next year Agriculture principal secretary Richard Lesiyampe confirmed that National government will partner with the company so that the seedlings can be sold to farmers at subsidized prices of Ksh200.
The company is also carrying out a feasibility study with a view to expanding its footprints in the dairy industry.